Sujet: Tout en un Dim 18 Sep - 11:32

---

Isaiah Knight

Le schizophrène




RPs en cours






RPs terminés






RPs abandonnés






RPs à venir


Simon
Rey




house of memories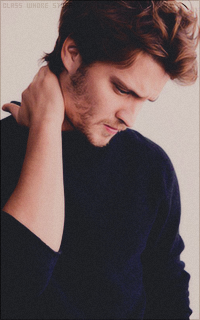 Il peut contrôler le sentiment de peur. Une simple peur peut alors devenir une réelle phobie qu'il peut déclencher avec des hallucinations visuelles ou sensorielles.
Max, Kitty, Arthur, Jake et Isaiah

Sujet: Re: Tout en un Sam 20 Jan - 18:58

---

___



   

Si le bateau coule, si le bateau sombre, je te suivrais, je serais comme ton ombre. Tu me trouveras toujours dans ton sillon, dans les sales moments comme dans les bons. Et si le ciel s'écroule, si les continents plongent, je te suivrais même jusque dans tes songes. — Fauve.

Sujet: Re: Tout en un Sam 20 Jan - 19:06

---

___




LINE OF FIRE

Convince yourself to be someone else and hold back from the world your lack of confidence. What you choose to believe in dictates your rise or fall.  shinouh

Sujet: Re: Tout en un Sam 20 Jan - 19:16

---

___





She drives me crazy

I can't stop the way I feel. Things you do don't seem real. Tell me what you've got in mind. 'Cause we're running out of time.

endlesslove.

Y'a eu partie de jambes en l'aiiiiir !






Contrôle des forces extérieures appliquées à un ou plusieurs objet(s) (ouais j'me lance dans la méca, ça me manque).
Il peut entre autre contrôler les force gravitationnelle (qui lui permet de voler wouaah), de frottement, de Coriolis, centrifuge, d'attraction...
Et vu que tout ça se résume très bien avec la seconde loi de Newton, on l'appelle Newton, même si il a toujours pas compris comment ça marchait vu qu'il est nul en physique.
Max, Kitty, Ezra, Jake et Isaiah

Sujet: Re: Tout en un Sam 20 Jan - 19:56

---

Arthur Beaufort

Le petit con

___



 

One of these days, I will escape. Lovin' you ain't for me. But when I'm alone, in a dark empty home, I'll be wondering if you're thinking of me. 'Cuz that's who I am, I'm a spoiled little man. Yup I'm a pester, and it's all on me, Now darling won't you take me back, I really don't like to be free. — The Howlin.






Jake a le pouvoir de moduler le pouvoir des autres. Il peut les amplifier ou au contraire les annihiler. Si le(s) personne(s) atteinte(s) par son pouvoir ne maitrise(nt) pas le(s) leur(s), ça peut vite tourner au vinaigre.
Max, Kitty, Ezra, Arthur, Altaïr et Isaiah

Sujet: Re: Tout en un Sam 20 Jan - 20:00

---

___

Je suis la propriété de Romy Adler



Bang bang.

I shot you down. Bang. You hit the ground.